Before and After Alert: My favorite way to reveal professional tips of the trade. Read on to see how a new design can regenerate an old interior.
Two summers ago, I have completed the renovation of this same exact house. I loved working with this happy family of 3 so much and the end result was very pleasing!
But, suddenly, they became a happy family of 4, and the newcomer changed the spatial needs as well as the lifestyle. The guest room downstairs had to be turned into a nursery, and so they needed a new guest room with a toilet, a study and a tv room all in one space.
BEFORE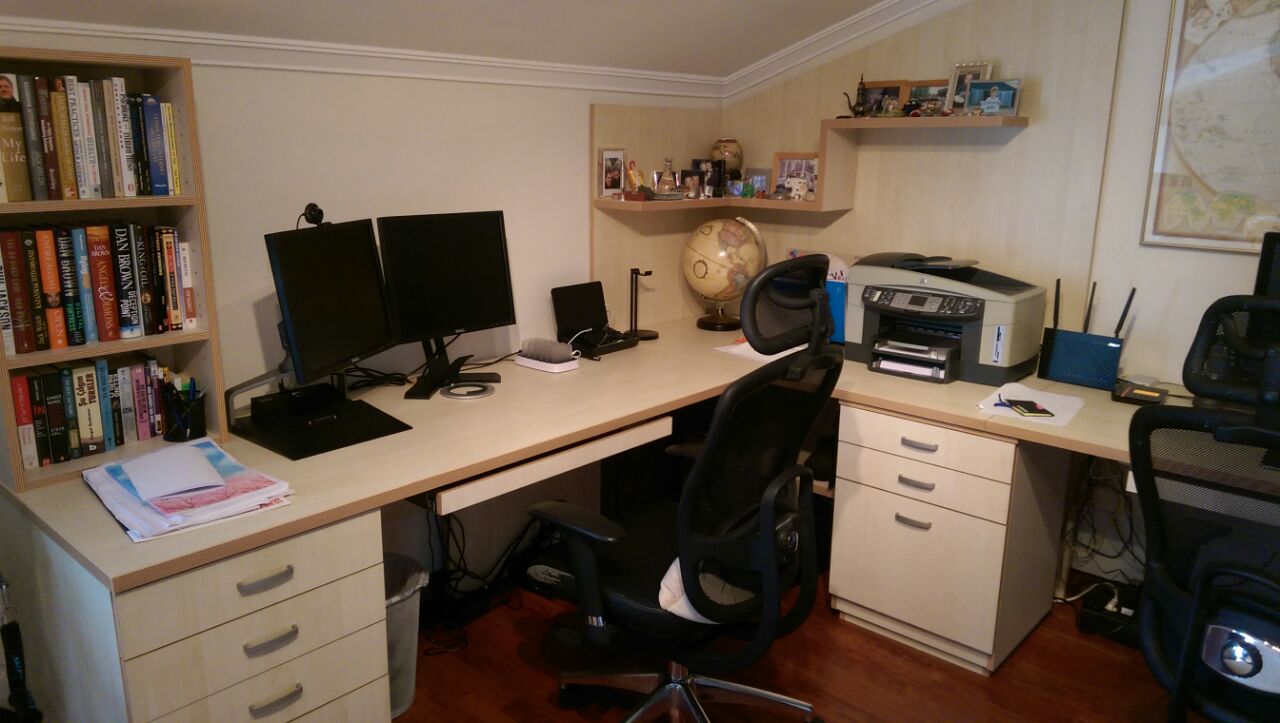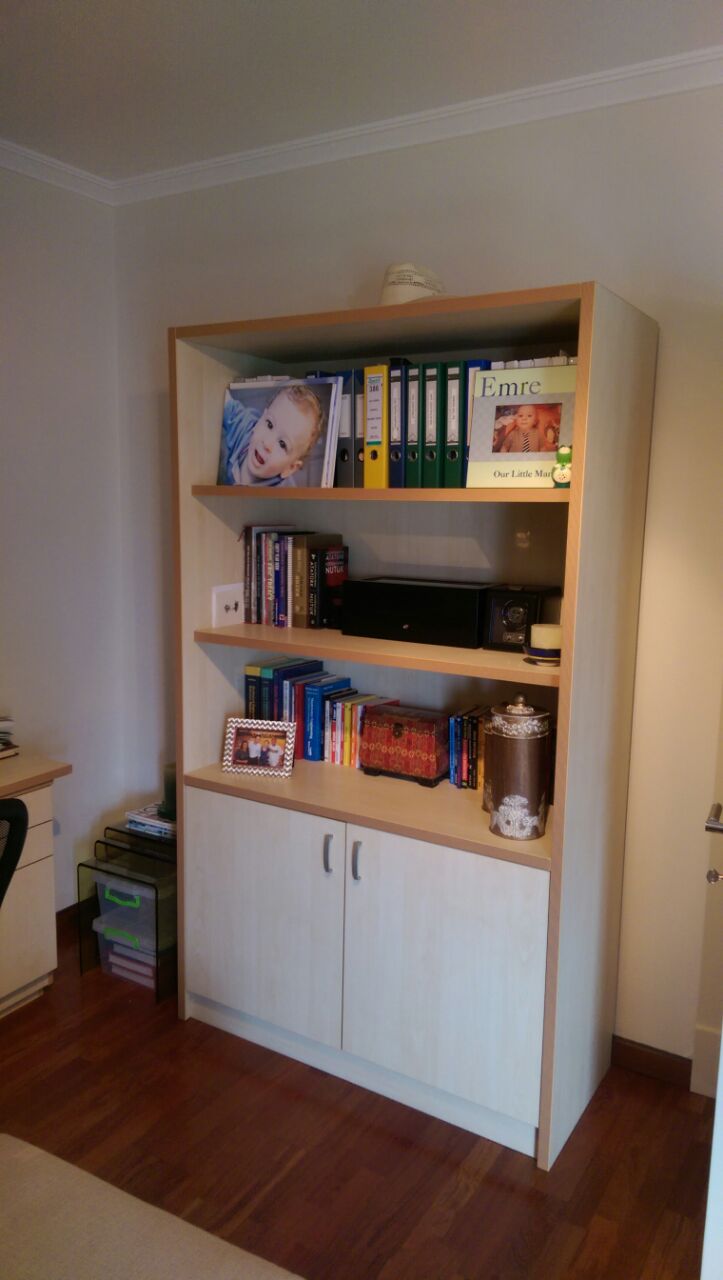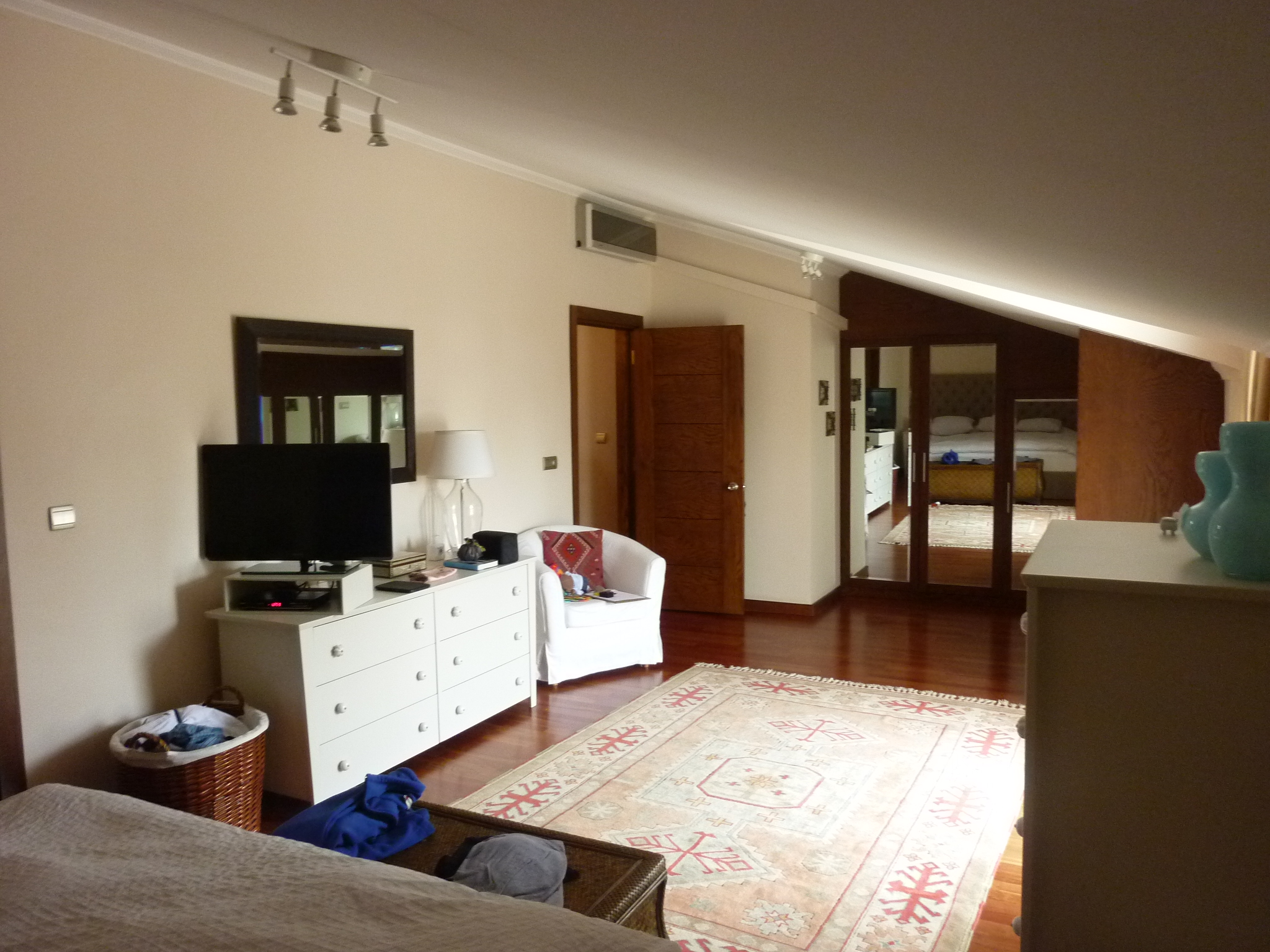 The OLD TV ROOM on the second floor of this duplex had the perfect potential! Plus, it was the only room we had not remodeled in the previous renovation!
At first, it seemed a bit challenging because a bed would distract the entire design and there was no foundation for a toilet. But, together with heavy brainstorming and precise decision making, we came up with a perfect solution to have it all in one room.
NOW ,it was time to tear it down too!!!
The inital step was to solve the toilet problem! Luckily, the master bathroom was next door ,so I used the present mechanical installations in the adjacent wall. No freedom to choose the location can seem like a downside, but this fact ,as being discussion free, worked in my favor.I managed to keep it small and the sliding door was a BIG space saver.
The FIREPLACE was also in the wish list and I could not imagine a cozier space without it. So, I had a custom made fireplace mounted next to the powder room. Rest of the room plan smoothly radiated around this design.
The replacement of a traditional bed system with a sleeper sofa was the best resolution.
Now, they had room even for a kitchenette with a wine cooler. Woow!!
AFTER
The old study was so outdated, and not practical enough for their growing needs. Therefore, the study was redefined with new custom made furniture. I added laser cut pieces to spruce up the look. The client loved the idea, as the study became more inspirational...
I preferred light tones of gray for wall paint and the color scheme turned out to be a tone-on-tone color. PLUS,I tried to decorate with accent touches of bold hues for an easy going feel.
...SLEEP,WORK,RELAX and PLAY in one ROOM...
With all the great memories kids make, comes a great fuss too:) Styled living rooms and kids bedrooms are not ideal for relax family time. So if you have an extra room to spare , turn it into a family room where all can work and play at the same time!